This recipe is gluten-free, grain-free, white sugar-free, and dairy-free! What does it have in it?! A lot of coconut and eggs. As a result, it is high-protein and Paleo-friendly. Believe it or not, it does not taste predominantly coconut-y.
It is moist and delicious—a perfect birthday cake or cupcake recipe. Your guests will never know you're feeding them anything so healthy.
We use this recipe as a base for creating many delicious cakes, including chocolate (add cocoa powder) and carrot cake (recipe to follow). For instance, to create lemon pound cake, add more coconut flour and lemon essence. For mini cupcake bites, stir in some chocolate chips. With a good imagination, the possibilities are endless!
We hope you enjoy it as much as we do!
Ingredients
Wet ingredients:
12 eggs
½ cup coconut oil
½ cup coconut milk
¾ cup raw honey
2 teaspoon vanilla extract
1 teaspoon orange /lemon zest
Dry ingredients:
1 cup coconut flour
1 teaspoon baking powder
1 teaspoon sea salt
To be added after:
Juice of ½ medium orange or lemon or other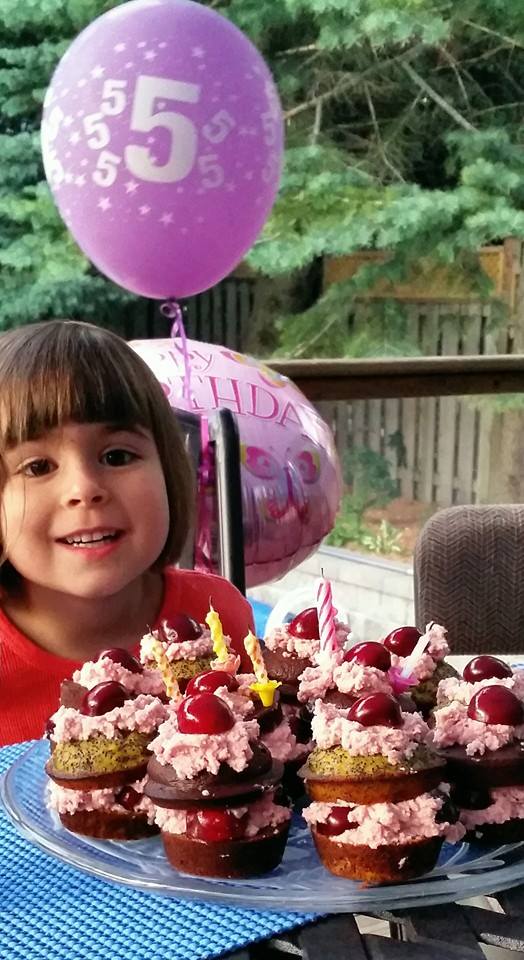 Directions
Take your eggs out of your refrigerator and allow them to come to room temperature.
Preheat the oven to 350 degrees.
Melt coconut oil.
Whisk the eggs, coconut milk, honey, vanilla and orange zest together.
Combine coconut flour, baking powder and sea salt.
Stir the dry ingredients into the wet.
Pour coconut oil into batter and mix until all lumps are gone.
Pour the batter into your greased pan and place on the middle rack of the oven.
Bake for 35-40 minutes, until browned on top and a toothpick comes out clean.
Place the cake on a cooling rack.
After the cake has cooled a bit, but is still warm, poke holes all over the top with a fork.
Juice the orange /lemon half right over the whole cake, making sure to evenly distribute the juice.
Icing
Ice with Better Icing!