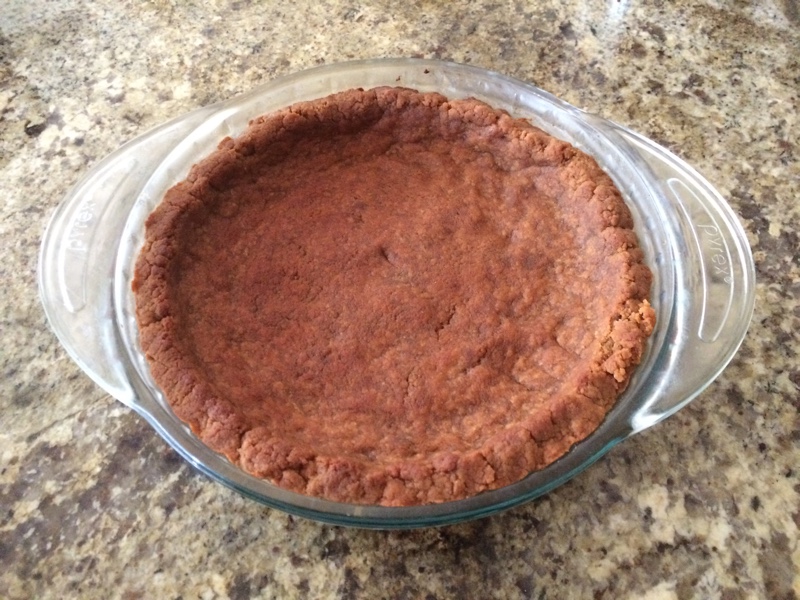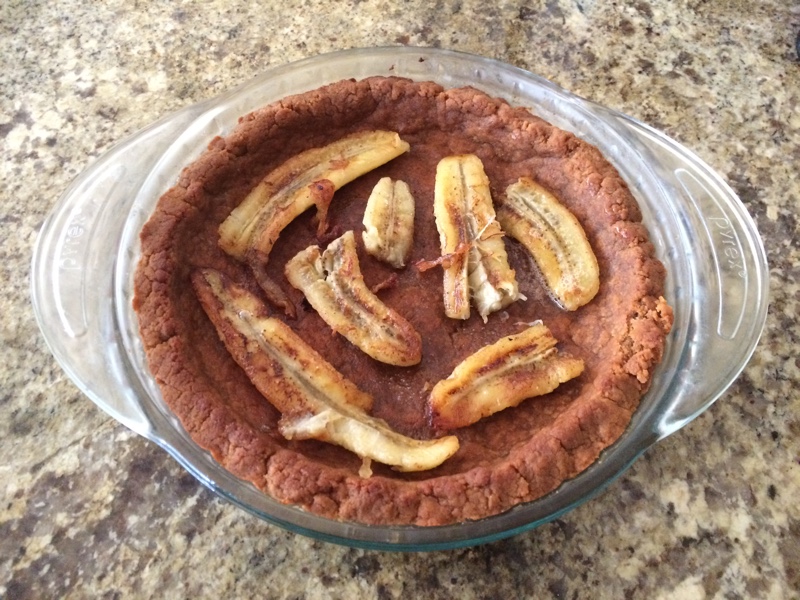 Bananas
Slice 2 bananas in half length-wise.
Saute in butter until golden.
Arrange in the bottom of the cooled pie crust.
Let cool.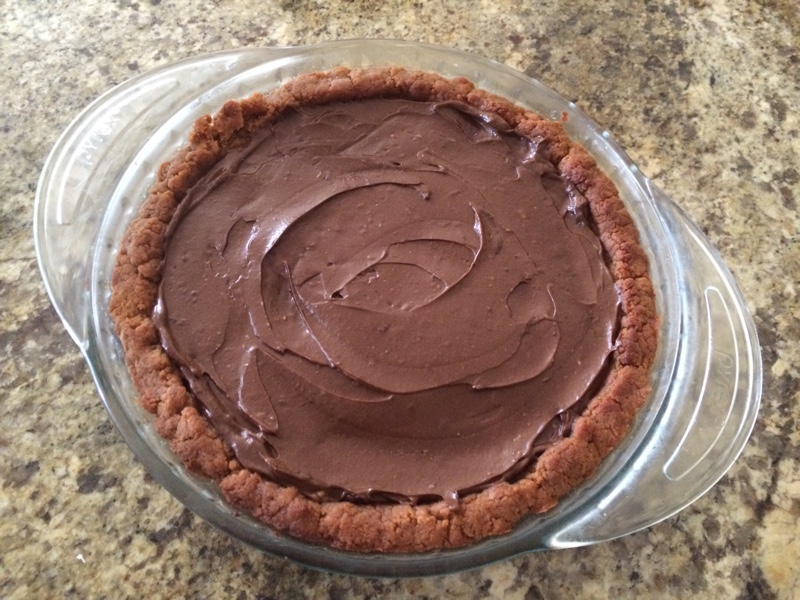 Chocolate Filling
3 avocados
1/3 cup raw cocoa powder
1/3 cup raw honey
 Blend together until smooth.
Adjust sweetness and chocolate to taste.
Spread filling evenly in pie crust.
Chill and serve!